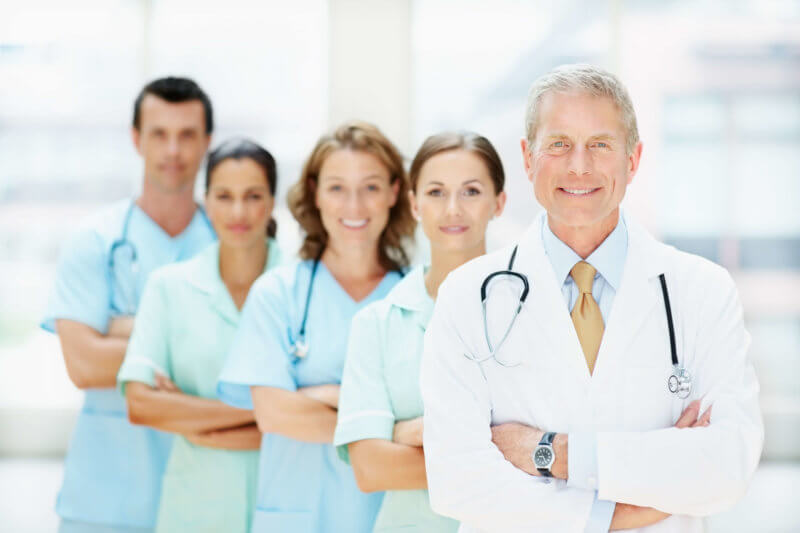 SPECIALISTS
Sandra Ruth D. Biem
Ya Ning Gao (Family Medicine)
Dr. Lina Huang
Anita Kuriya
Shauna Leigh Reinblatt
Jeannine Simon
Yvonne Brindusa Vasilie
Jing Zhang - (Family Medicine)
Welcome to the Obstetrics and Gynecology Clinic of the Brunswick Medical Center. Our team of physicians provide comprehensive obstetrical and gynecological care to women at all stages of life.
We know that having an appointment with an obstetrician or gynecologist is a very personal experience. Thus, we make every effort to ensure you receive exceptional medical care and enjoy the best patient experience possible in a comfortable, safe, and confidential setting. We practice patient-centered care, which means we listen to our patients, answer their questions, address their concerns and respond to their needs as much as possible.
To better serve our patients, our clinic is equipped with state-of-the-art ultrasound equipment: a bone density scanner and mammography machine. The Brunswick Medical Center also has an on-site blood test centre.
Our clinic is staffed by two types of medical specialists. A gynecologist is a physician who specializes in the diagnosis and treatment of disorders of the female reproductive system (vagina, ovaries and uterus).An obstetrician is responsible for the care of women who are pregnant as well as the delivery and post-natal care. Some doctors specialize in both obstetrics and gynecology.
 To meet with a gynecologist, you will need a referral. You go not need a referral to see one of our obstetricians. Your family physician or other specialist will evaluate your condition to determine if you need to be seen by an obstetrician or gynecologist.  Once you have been referred simply email the requisition to obgyn955@cmbmed.com. Please bring your referral slip when you come for your appointment.
The clinic provides a full range of gynecological and/or obstetrical care to women of all ages, including teenagers starting at age 14. The conditions listed below will give you an idea of the care provided. It is not a comprehensive list. If you are seeking care for a condition not listed below, please call the Clinic for more information.
Obstetrical care
| | |
| --- | --- |
| – Antenatal care | – Obstetrical ultrasound and screening tests in pregnancy |
| – Caesarean sections | – Prenatal care |
| – Natural births | |
Gynecological care
| | |
| --- | --- |
| – Annual gynecological exams | – Pelvic inflammatory disease |
| – Contraception counseling | – Premenstrual Syndrome (PMS) |
| – Diagnosis of pre-cancerous abnormalities | – Sexual dysfunctions |
| – Endometriosis | – Sexually transmitted diseases screening |
| – Heavy menstruation | – Urinary and/or fecal incontinence treatment |
| – Irregular menstruation | – Urinary tract infection |
| – Infertility | – Urogenital fistulae |
| – Menopause | – Vaginitis |
| – Pap smears | – Vulvodynia |
| – Pelvic Pain | – Well woman care |
| – Pelvic Floor Disorders | – Yeast infection |
TESTS & SERVICES
Birth Control – Contraceptive Injection
Birth Control – Intra Uterine Device (IUD) Insertion
Diagnostic Procedure – Colposcopy
Pessary Insertion
Pre-Natal Testing
Treatment – Fertility
Ultrasounds
Ultrasound – Amniotic Fluid Index (AFI)
Ultrasound – Dating & Viability
Ultrasound – Endovaginal
Ultrasound – Obstetrical Follow-Up
Ultrasound – Obstetrics 2nd Trimester
Ultrasound – Obstetrics 3rd Trimester
Ultrasound – Pelvic
Ultrasound – Prenatal Screening (Nuchal Translucency)
Ultrasound – Sonohysterography (SHG) by Saline Infusion
CONTACT
Brunswick Medical Center
955 boul. St. Jean, Pointe-Claire, QC H9R 5K3
Tower 1, Suite 200
T : 514-276-4966 (GYNO)
F : 514-426-3323